As gasoline makes your car go, credits are what makes your Profit Drive go!  Credits are used to take care of any in-app purchases including Skip Tracing & Direct Mail Campaigns.
Step 1:  Click on Settings from the Main Menu and choose Credits from the drop-down.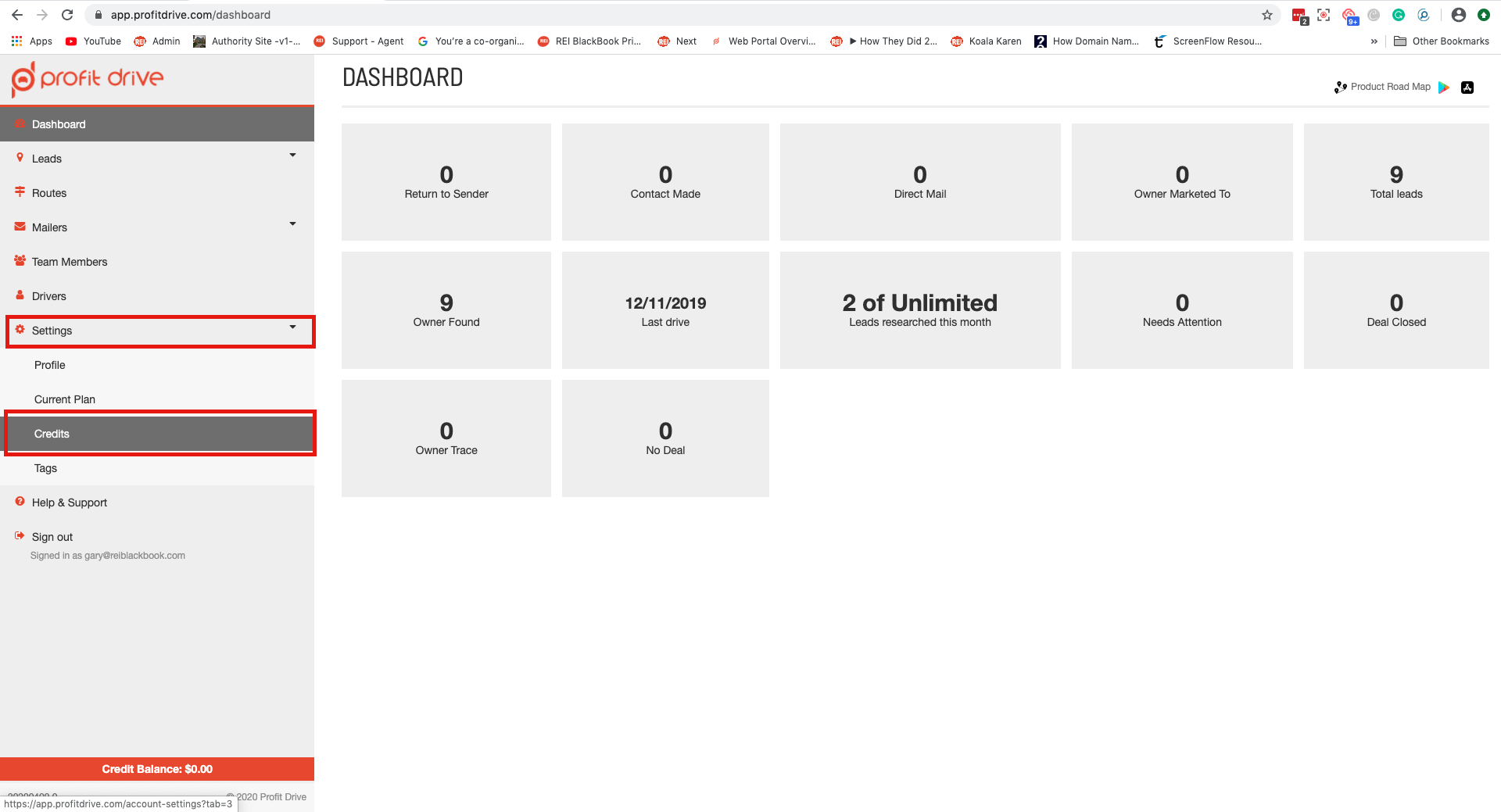 Step 2:  Enter the PURCHASE CREDIT amount you would like to add to your account and Save. Note: You will need to enter a payment method if you do not have one on file.