The MAPS feature inside of the Profit Drive web portal will allow you to view ALL of your leads/properties on a map.
You also have the ability to review each lead/property as well as search the dates that they were entered.  
Below are some tips on navigating the Maps page inside of Profit Drive!
ACCESS MAPS:  To Access the Maps feature click on Leads from the Main Menu and select Map View.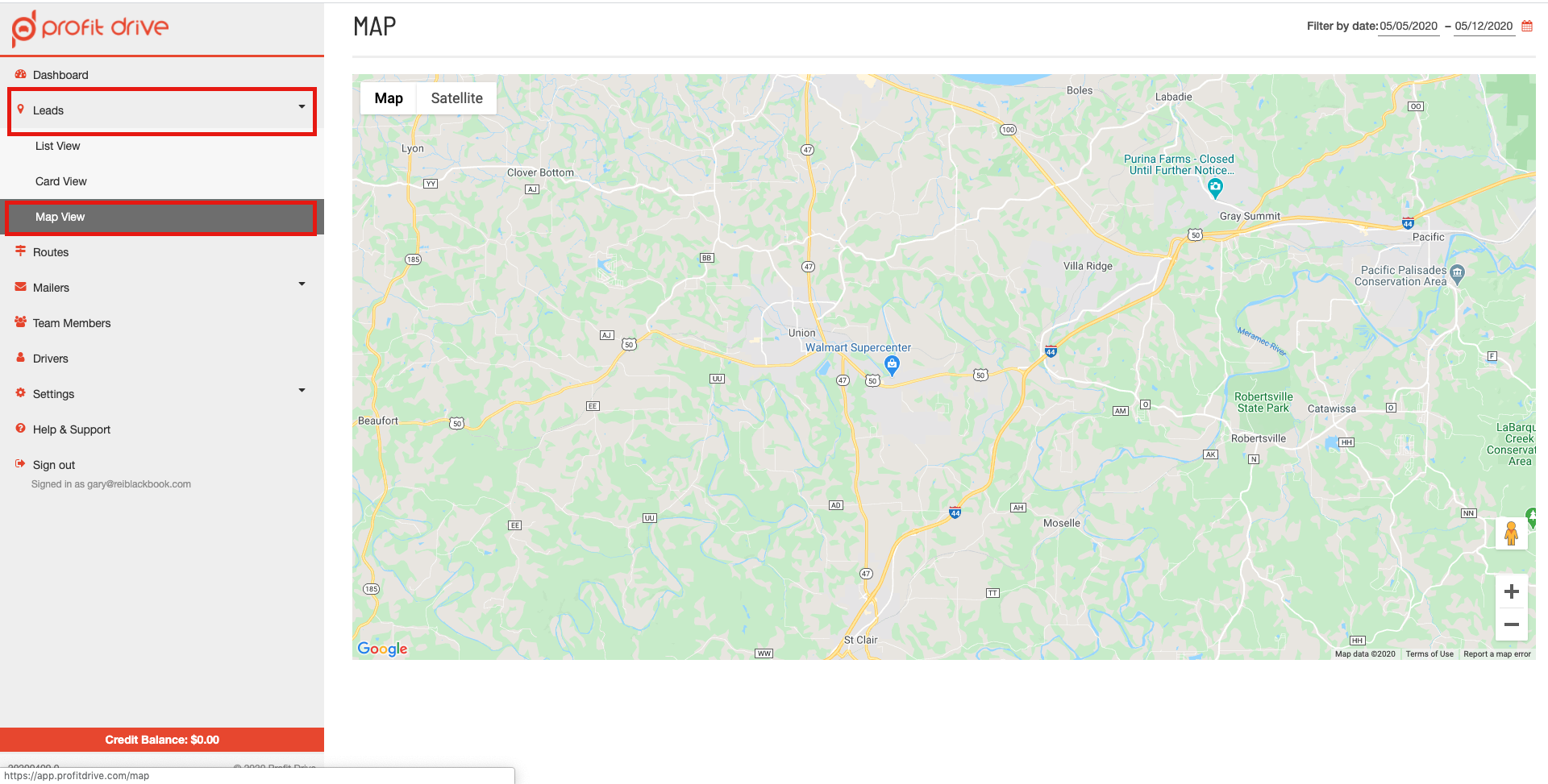 PANNING MAP:  To move the map click and hold the left mouse button and drag the map to a new place.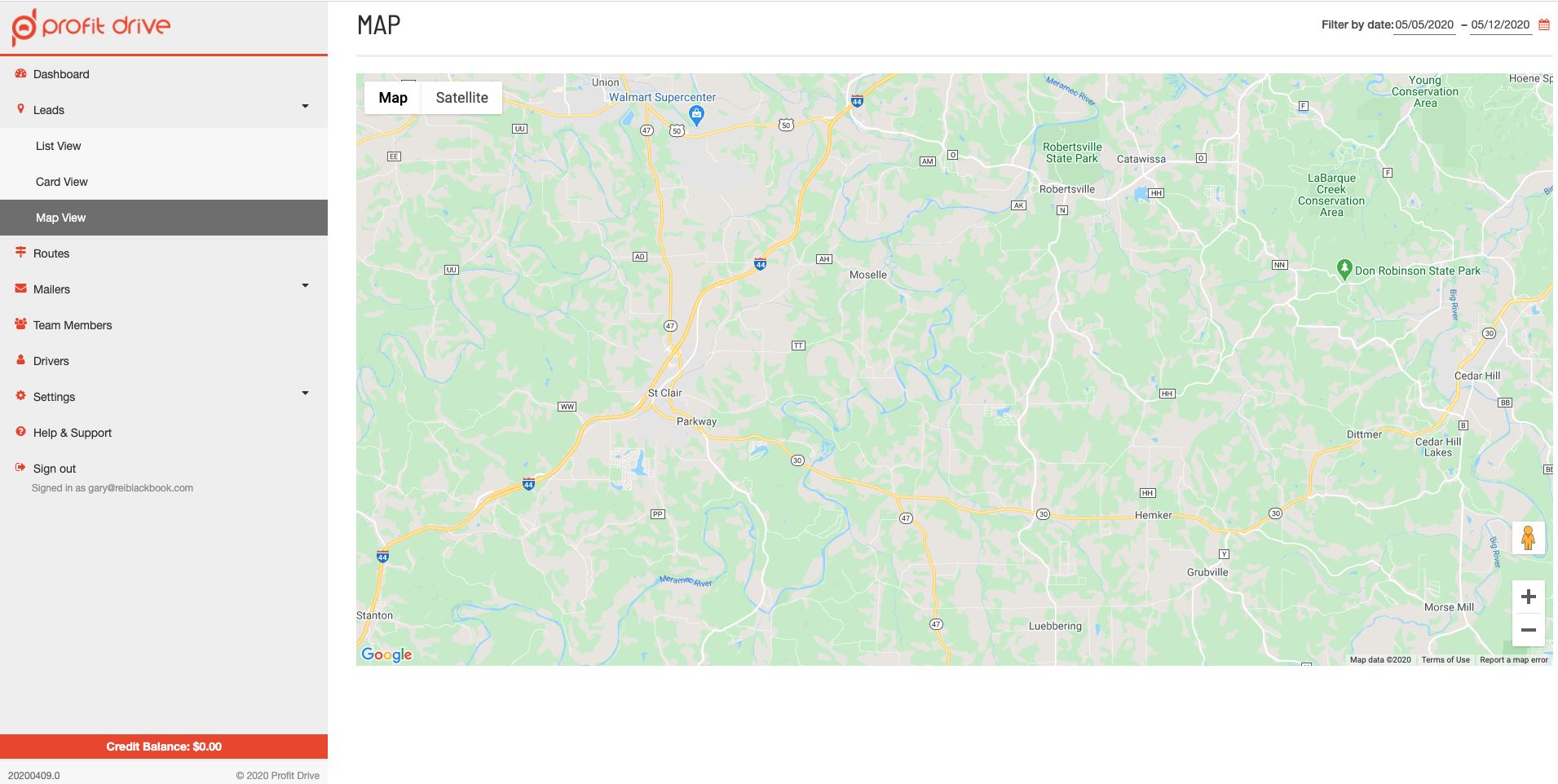 ZOOM MAP:   You can zoom in or out on the map, just click the zoom button on the bottom right of the screen.