Step 1:  Click on the LEADS button from the Main Menu and choose List View or Card View.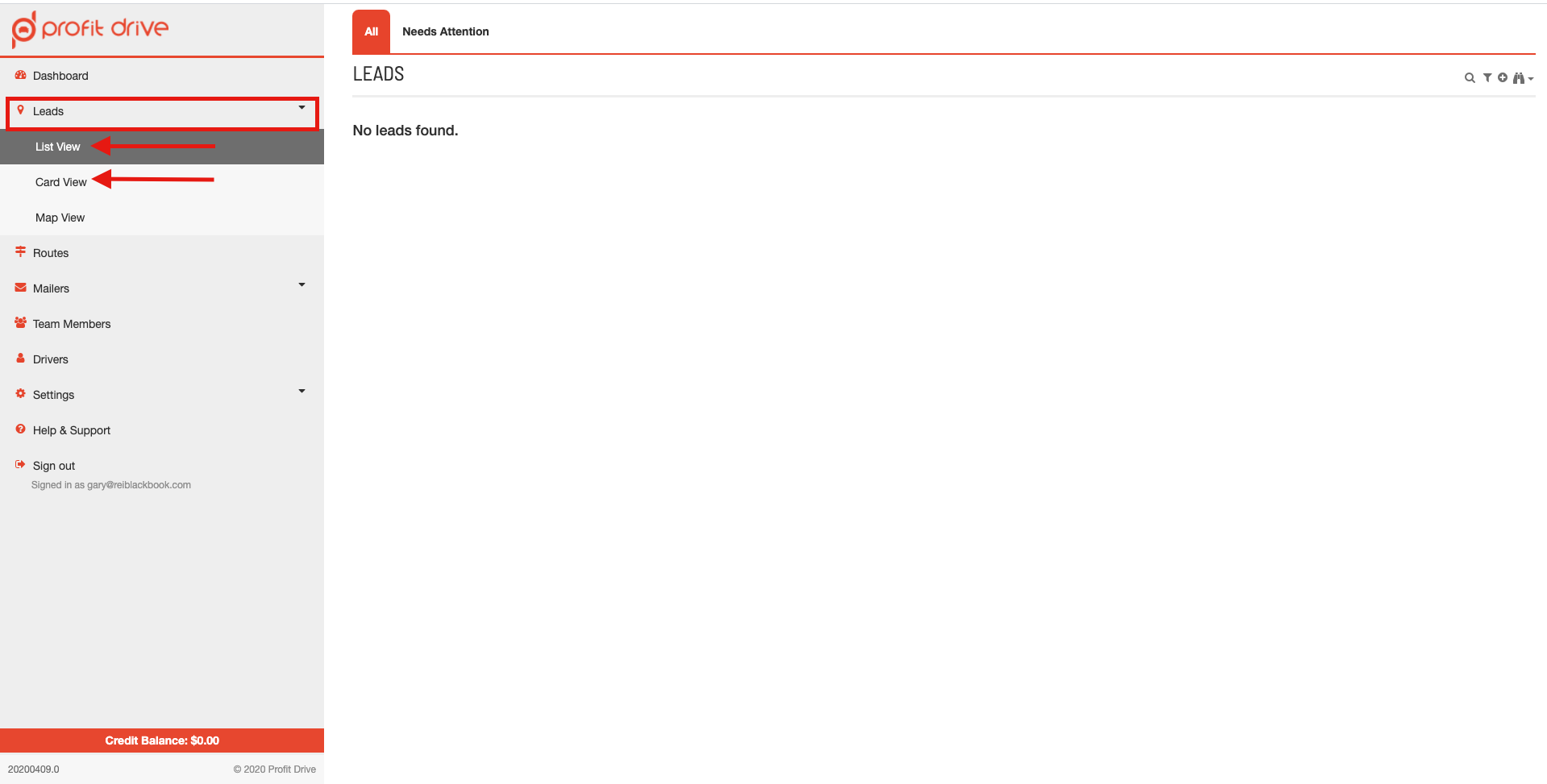 Step 2:  Click on the Add Icon(+) at the top right of the screen.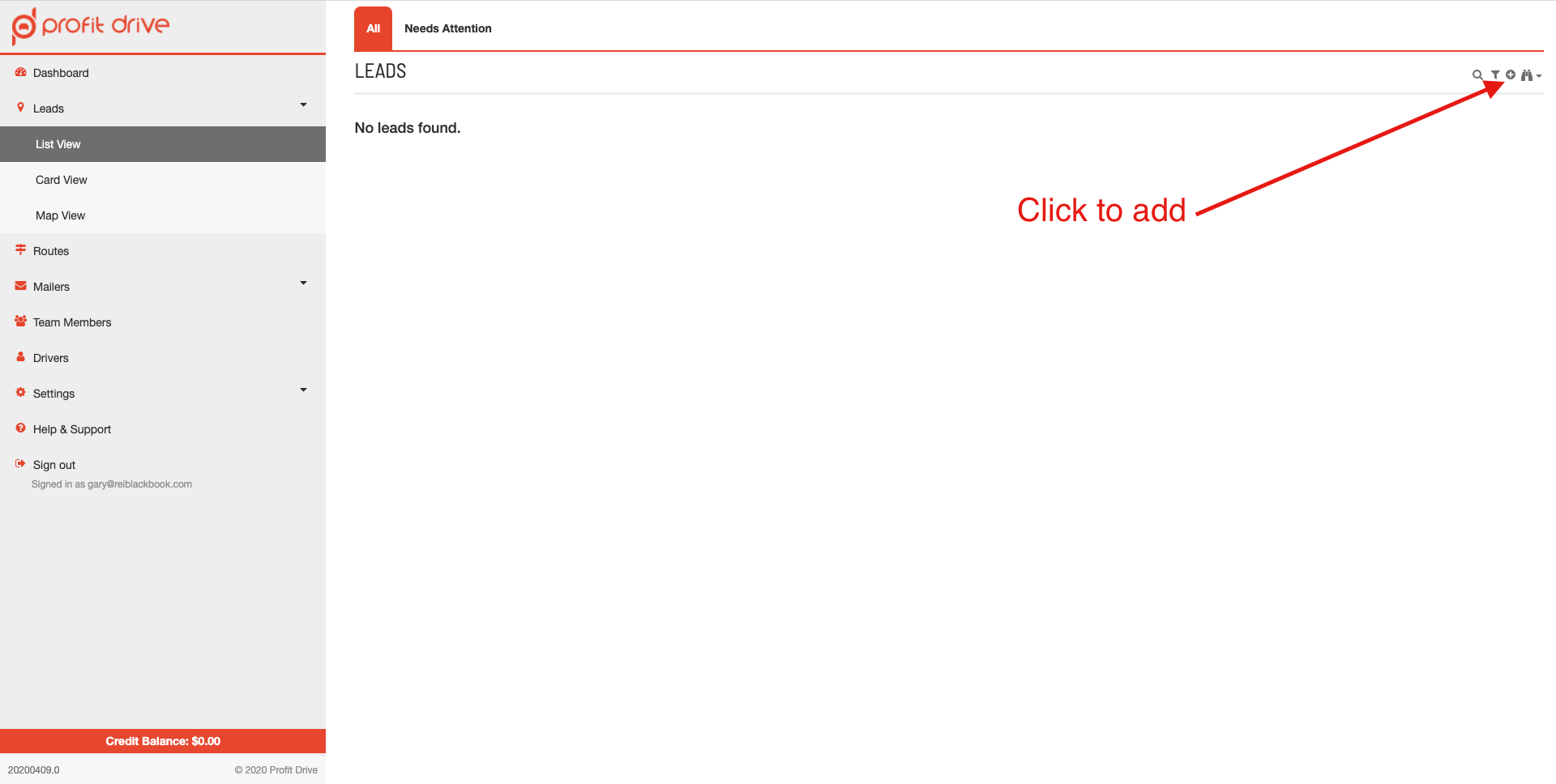 Step 3:  You will have the option to Add Lead or Import Leads. For this example, we will select Import Leads.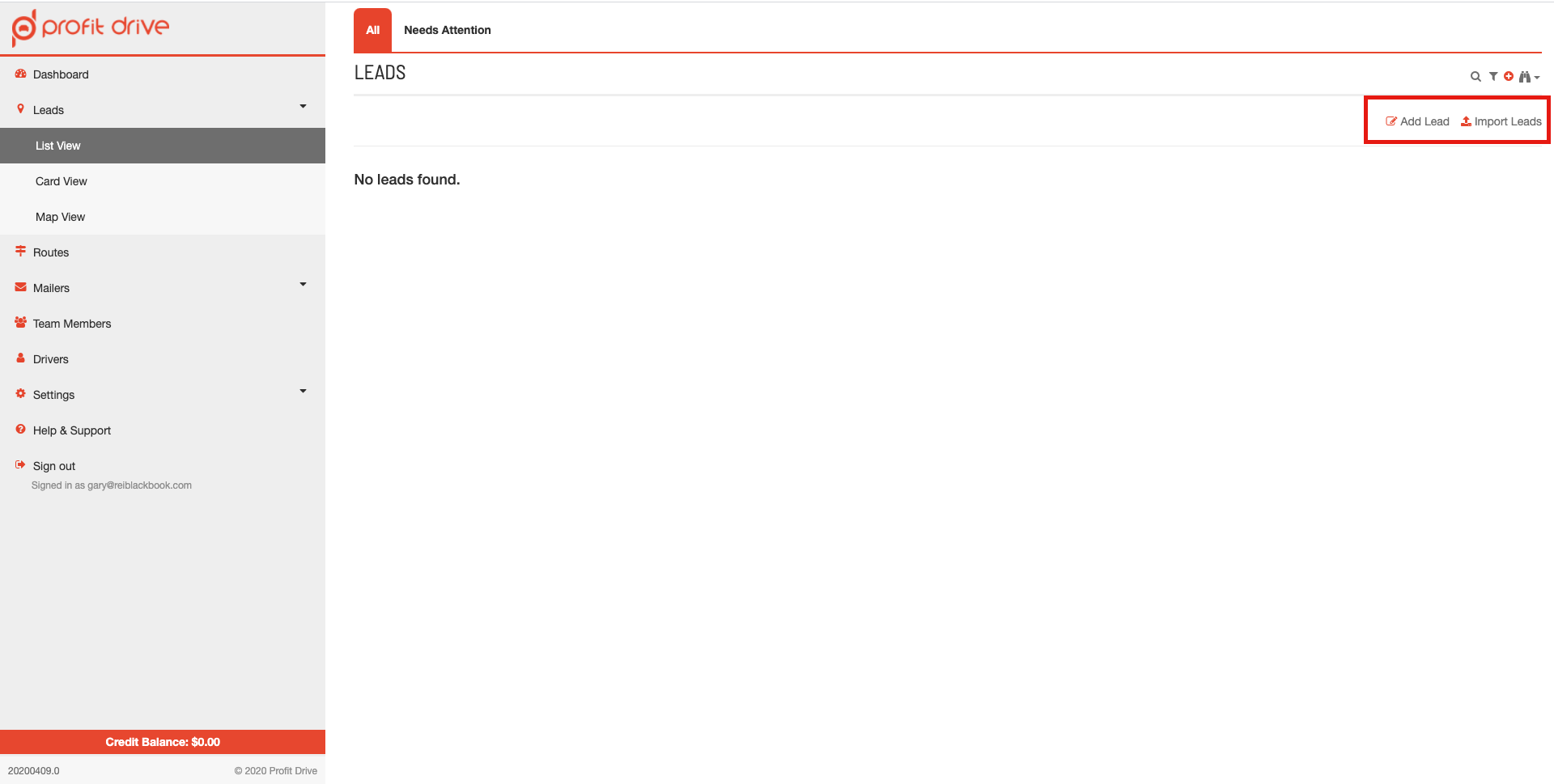 Step 4:  Download the Template, Upload your file from your device, and click the Import button.