Let's View Letter Templates
Inside your Profit Drive account, there is a variety of letter templates to choose from for your direct mail campaigns.
You will find letters designed specifically for motivated sellers and cash buyers. Pick a letter style that fits your real estate company's style and brand identity inside Profit Drive!
Viewing the variety of letter templates is easy to do in just a few simple steps.
Objectives
In this support article, you will learn step-by-step how to view letter templates.
Steps
1. Log in to your Profit Drive account. Then, click on Mailer Templates located on the left-hand menu.

2. You will be taken to Direct Mail Template Library. Under Choose an option, click on Letter Templates.

3. Under Choose Your Letter Design, click on a category that fits your letter design needs.

In the drop-down menu of a letter category, you will see a selection of letter templates.

5. To view a letter template more closely, click on letter template of the specific template you would like to see.
To keep track of your favorite templates, click on the heart icon located in top right corner of a specific template.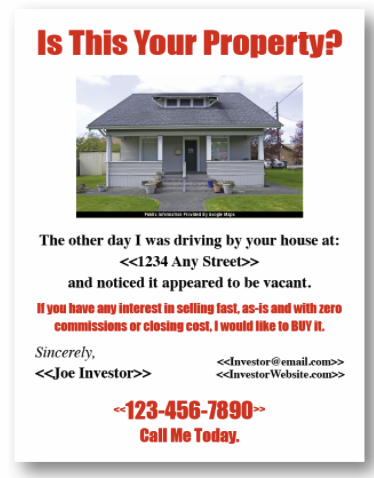 If you want to exit the template, click on the X located on the bottom right corner of the pop-up box.
Note: The information that appears on a letter template is a mock up of how it will look like when it is sent. Your marketing profile information and your lead's information will appear on the letter when you actually send it out.
Thank You!
We appreciate you taking the time to learn how to view letter templates! For questions, contact us at support@profitdrive.com.