Let's Owner Lookup From Leads List
You are a busy real estate business owner and you want to handle tasks on the go.
Fortunately, you can download the Profit Drive App on your smartphone. This way, you, your employees and drivers can operate anywhere including owner tracing!
There are two ways to owner trace in the Profit Drive App. One way is to select a property from your list of leads.
In a few steps, you can owner trace from your leads list in practically no time at all.
Objectives
In this support article, you will learn step-by-step how to owner trace from your list of leads.
Steps
1. Log in to your Profit Drive account on your smart device. Then, click on Leads located at bottom the left-hand side.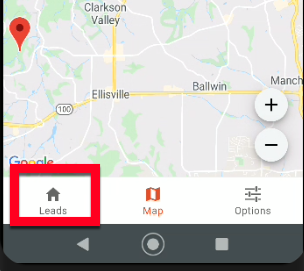 2. This will take you to your list of property leads. Select a property lead that you want to owner trace.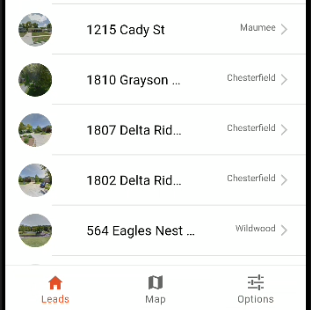 3. You will directed to the details of that property. Click on the three dots located in the upper right-hand corner.

4. Next, click on Skip Trace Owner.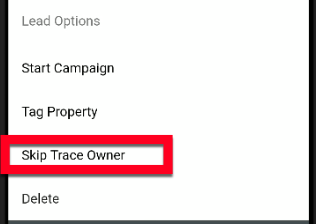 5. A pop-up box will appear asking if you are sure you want to skip trace owner for this property. Click on OK.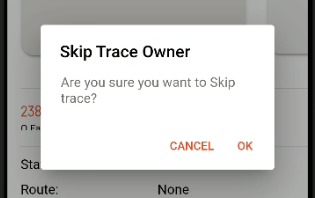 6. Another box will appear when the information is ready for you to view. Click on OK.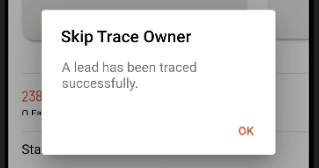 Thank You!
We appreciate you taking the time to learn how to owner trace from your leads list! For questions, contact us at support@profitdrive.com.