Let's Generate A Link For Drivers To Sign Up
Perhaps you have recruited drivers to find properties, but you don't have time to set up their user profiles.
With one click, you can generate a link that will direct your new drivers to sign up themselves. They can create their own login and password, and fill in their contact information in the user profile.
By completing a few easy steps, generate and send a link to your recruited drivers.
Objectives
In this support article, you will learn step-by-step how to generate a link for your drivers to sign up for Profit Drive.
Steps
1. Log in to your Profit Drive account. Then, click on Drivers located on the left-hand side menu.

2. In the upper right-hand corner, click on Generate Link for Drivers.
3. A pop-up box will appear. Click on Copy to clipboard.

4. Open a new internet browser tab and paste the link in the web address bar at the very top. This will take you to a sign-up page for your new drivers to create their own Profit Drive profiles.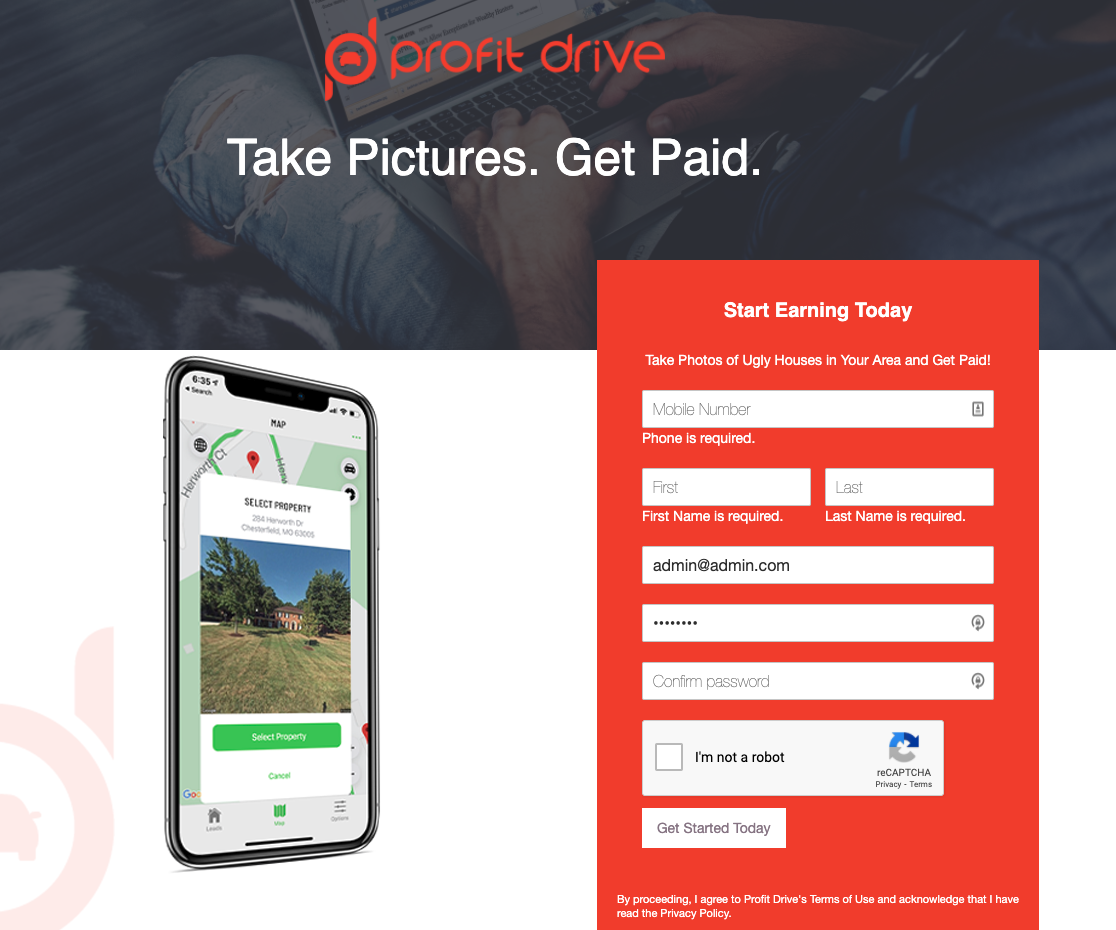 Thank You!
We appreciate you taking the time to learn how to generate a link for drivers! For questions, contact us at support@profitdrive.com.