Let's Save Templates to Your Favorites
Inside your Profit Drive account, there is a variety of postcard templates to choose from for your direct mail campaigns. If you find some that you really like you can add them to your favorites so they will be easy to find later, just follow the steps below.
Objectives
In this support article, you will learn step-by-step how to save postcard templates and letter templates to your Favorites
Steps
1. Log in to your Profit Drive account. Then, click on Mail Templates under the Mailers section located on the left-hand menu.

2. You will be taken to Direct Mail Template Library. click on Letter Templates, 4x6 Postcards or 6x9 Postcards.

3. Under Choose Your Letter Design, click on a category that fits your letter and/or postcard template design needs.

In the drop-down menu of each category, you will see a selection of letter and/or postcard templates.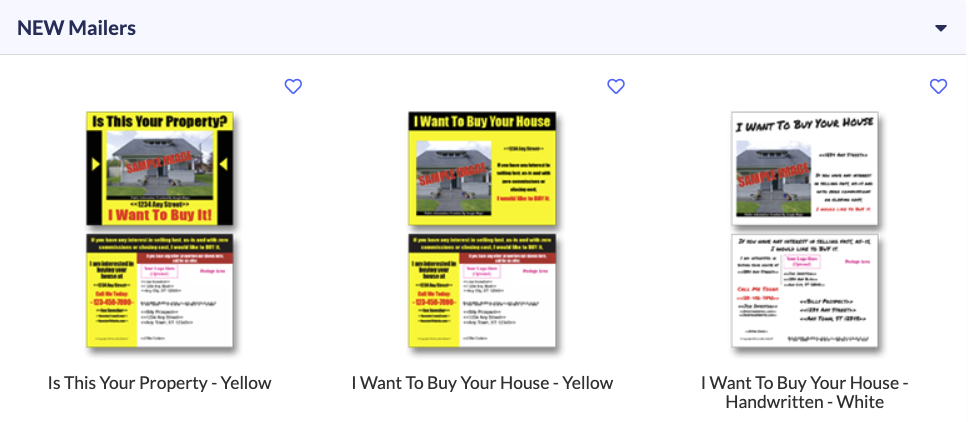 4. To save a template to your favorites, click on the heart icon located in top right corner of a specific template.

You will know that this template is now saved to your favorites when the heard is colored in as shown below.

Thank You!
We appreciate you taking the time to learn how to save direct mail templates to your favorites! For questions, contact us at support@profitdrive.com.